Eosweb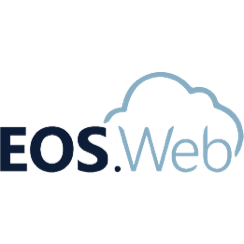 SirsiDynix, which has been serving in the library software sector for more than 50 years and whose software is used by more than 30,000 library units worldwide; EOS.Web has also incorporated the Library Management System. As Informascope, we are pleased to announce that the new generation Library Management System EOS.Web has been added to SirsiDynix product solutions we provide in Türkiye and Central Asia with its Turkish interface.
EOS.Web is a completely web-based library management system, which is based on Microsoft .NET technology and Microsoft SQL Server relational database, supports international standards, easy to install and use, cost-effective and user-friendly.
EOS.Web, in which the latest web and digital media technologies are seamlessly integrated, has a highly advanced approach to searching and retrieving information. Provides quick responses to research requests and information retrieval. Reliable, integrated and flexible EOS.Web is offered as a robust, proven robust system.
EOS.Web is a scalable, modular system that can grow with you as your needs change.
Basic Modules
Cataloging
Serials
Circulation
Acquisition
OPAC
Z39.50 Server
Premium Modules
BLUECloud Analytics
Classification Management
Content Collector
Academic Reserve
EOS.WEB Network Center
eResource Center
Electronic Content Management (ECM)
Electronic Resource Management (ERM)
Federated Search
Interlibrary Loan (ILL)
Indexing
IP Authentication
Knowledge Architect
Media Reservations
Reference Tracking
RFID
SIP2 / 3M Automatic Control
SSL Encryption
Web Services
EOS.Web includes all the features you need for your library:
MARC 21 Standard and Authority support
Z39.50 cross library search and copy support
MS-SQL relational database for easy data access
Intuitive, web-based user interface with easy access to all modules
SIP2 protocol support
Accessible anywhere you have an internet connection
EOS.Web can be used as Cloud-based (SaaS) hosted on servers in SirsiDynix data center or to run on your own local server.
Cloud-based solutions offer the following additional benefits:
You do not need to make any investment expenses beforehand.
There is no need to make recovery plans, backup, hardware repair and data restoration in case of disaster.
Software upgrades and patches are delivered immediately after release.
One annual subscription fee (SaaS) with no additional maintenance or upgrade fees
24 x 7 x 365 security and monitoring is carried out by SirsiDynix.