Taylor & Francis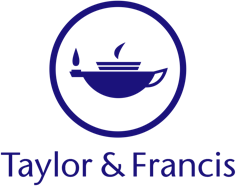 The Taylor & Francis Group is within the world's leading publisher and information provider, Informa Business.
Taylor & Francis Group is the world's leading publisher of Humanities, Social Science, Behavioral Science, Environmental Science, Science and Technology, Law content with the world's leading publishing houses (CRC Press, Routledge, Psychology Press and Focal Press).
It offers more than 50,000 accessible titles covering general and interdisciplinary subject areas.
Purchase model or subscription model can be offered with two options.
Books can be supplied individually. Institutions can create their own collections by selecting the desired books within approximately 50.000 books.
If desired, "Best Seller" packages are available as bundled packages.
If a minimum of 25 books are selected within the standard pricing, selected books can be purchased and a 1-year subscription can be made.
All books are available with unlimited users and access options.
MARC records are sent free of charge.
Discounts may be applied depending on the number of books selected or the number of collections.