OverDrive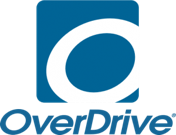 OverDrive is the digital book and multimedia library with the widest collection in the world, founded 30 years ago.
More than 3,500,000 books
More than 12,000 publishers
52 language
It serves more than 34,000 libraries with electronic books / audio books / videos.
Yayınevlerinden bazıları: Zondervan, HarperCollins, Penguen, Random House, Barnes & Noble, Bloomsbury, DK Publishing, BBC, Pearson, Columbia University Press, Yale University Press, Princeton University Press, Cambridge University Press, Thomas Nelson, Baker Publishing Group, Faber & Faber.
OverDrive creates your virtual library according to your own library policies.
Quick access to e-books.
You can manage the user account and view the information.
You can read your books without having to download any additional programs, no need for an ADOBE ID.
Works perfectly with iPod / iPhone / iPad, smartphones, portable video tools, audio players, eBook readers and more.
List of publishers working with OverDrive:https://www.overdrive.com/publishers
Libraries using OverDrive in Türkiye are as follows:
Bilkent University
Hacettepe University
İzmir Yüksek Teknoloji Enstitude
Ankara University
Gazi University
Marmara University
Özyeğin University
İstanbul University
Şırnak University
Ministry Of Development
Kadir Has University
Mimar Sinan Fine Arts University
Işık University
Aydın University
Enka Schools
Robert College
OdeaBank