Peter Lang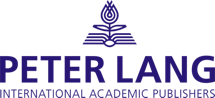 Peter Lang is a publisher who understands the importance of close collaboration with libraries and works in this direction. As a leading publisher in the fields of Social and Humanities, it is a structure that is constantly expanding its publishing program but remains faithful to its commitment to bringing highly critical and high quality research to the academic community around the world.
Peter Lang digital books are available on the online platform for libraries. Librarians can choose from around 60,000 books in the field of Social and Humanities. Each year 1800 new prints and digital broadcasts are added to the portfolio. We want to support your unique library collection for enriching. If you want to order Peter Lang, please contact us.
Peter Lang's online platform provides all the tools needed to serve library staff and users, and offers a range of services for libraries around the world:
DRM-free eBooks, eContent watermarked,
Unlimited access to 24/7 eContent,
Multi-user access as standard,
Easy-to-use access management system,
Access through IP, Athens or Shibboleth authentication,
Multiple administrator users,
Customized personalization of E-Content with organizational details,
Free and direct access to MARC records,
COUNTER4 compliant usage statistics,
Cross-reference (book and article-level DOIs for citation linking),
User-friendly design.
You can explore open content accessible by the user to test opportunities and Platform functions.
Catalogs and other promotional items can be easily viewed online or you can request them from us.
You can subscribe to monthly digital news bulletins and enjoy regular updates on your favorite interests.