Elsevier E-Books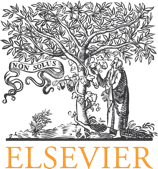 Elsevier, the world's leading publisher of science, technology and health sciences, serves more than 30 million users. With world-class content and innovative tools, scientists, knowledge specialists and academic managers increase productivity, make informed decisions, and improve their performance by improving research results.
Elsevier has more than 25,000 titles, including Lancet and Cell magazines, reference sources and over 2000 journals.
In addition to electronic books, Elsevier also includes basic reference resources (MRW), textbooks, manuals, books and provides instant access to content with high impact and quality.
What makes Elsevier E-Books on ScienceDirect the perfect starting point for online researchers?
Reachable: 24/7 reach from many mobile devices for all users.
Trustworthy: Peer-reviewed content and you can rely on to expand your perspective in new areas.
Strong research capacity: Save time and find exactly what you need when you require.
Dynamic Links: Links to your library's subscribed books, magazines, and citation tools.
Eligibility: Monitor, download or print without limitation.
Marc Records: All Elsevier books are sent free of charge at the time of purchase.