Browzine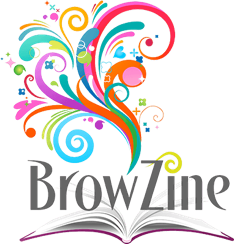 BrowZine delivers thousands of academic journals to your users, no matter where they are.
BrowZine works by organizing the articles found in Open Access and subscription databases, uniting them into complete journals, then arranging these journals on a common newsstand.  The result is an easy and familiar way to browse, read and monitor scholarly journals across the disciplines.
Beyond A-Z: True Journal Engagement
Fewest Clicks to Content of any system, on any platform
Intuitive and fast interface brings all the advantages of digital journals with the simplicity of print
Powerful journal engagement means enhanced researcher knowledge and productivity
Focus on content without being distracted by technology or interface
Find titles alphabetically or sorted by SCImago Journal Rank
Built to be integrated
Incorporate BrowZine into your library website
Simplify and enhance your journal list with our Knowledge Base Link Technology
Seamlessly keep BrowZine up to date with your changing subscriptions
Enhance LibGuides, subject pages and LMS services
Innovate your unique services using BrowZine's APIs
Customized to your library
A bespoke solution to enhance your journal resources
Easy integration into all popular remote authentication systems including EZProxy, WAM proxy, VPN, and OpenAthens
Journals that appear in BrowZine are based on your subscriptions, ensuring users see only those titles where access is available
Brand BrowZine with the name of your library or organization
Integrate with popular Inter-Library Loan system
BrowZine Pairing Service available for libraries with no or difficult remote authentication systems
Personalized for your users
Connecting users to your journals like never before
With My Bookshelf, users may easily follow titles of interest and be notified anytime a new article is published
Access journals from the web or on iOS and Android tablets and smart phones
User accounts are synchronized across web and mobile services
Saved Articles for offline reading on mobile devices, integration with popular bibliographic management services and more!